Accelpix offers a unique set of features that distinguishes professional traders from their peers.


In a pioneering move within the realm of NinjaTrader, we introduce the "Open Interest Indicator" for NinjaTrader 8, now made accessible through the Pix Connect RT Data Plugin.

The Open Interest Indicator is provided at no cost to Pix Connect Pro and Ultimate Subscribers. Smart and Elite users are required to subscribe for Rs.399/- per month.
Let us commence the installation process of the Open Interest Indicator within NinjaTrader:
Step 1:-
Prior to downloading, ensure the closure of your NinjaTrader 8 application.
Step 2:-
Proceed to download the Accel OI for NT8 by clicking here >>
Download
Step 3:- Upon completion of the download, proceed to install the software.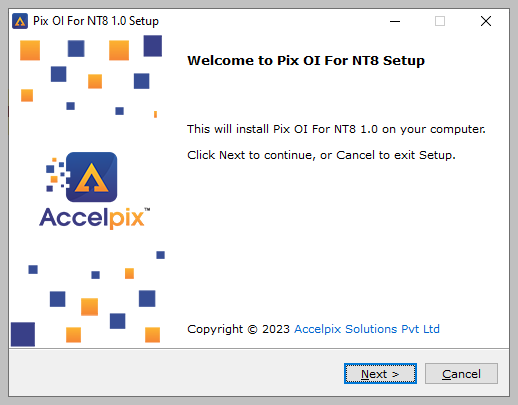 Step 4:-
Reopen NinjaTrader 8 and
Create a new chart, for instance, "NIFTY_I" (representing NIFTY's current month future).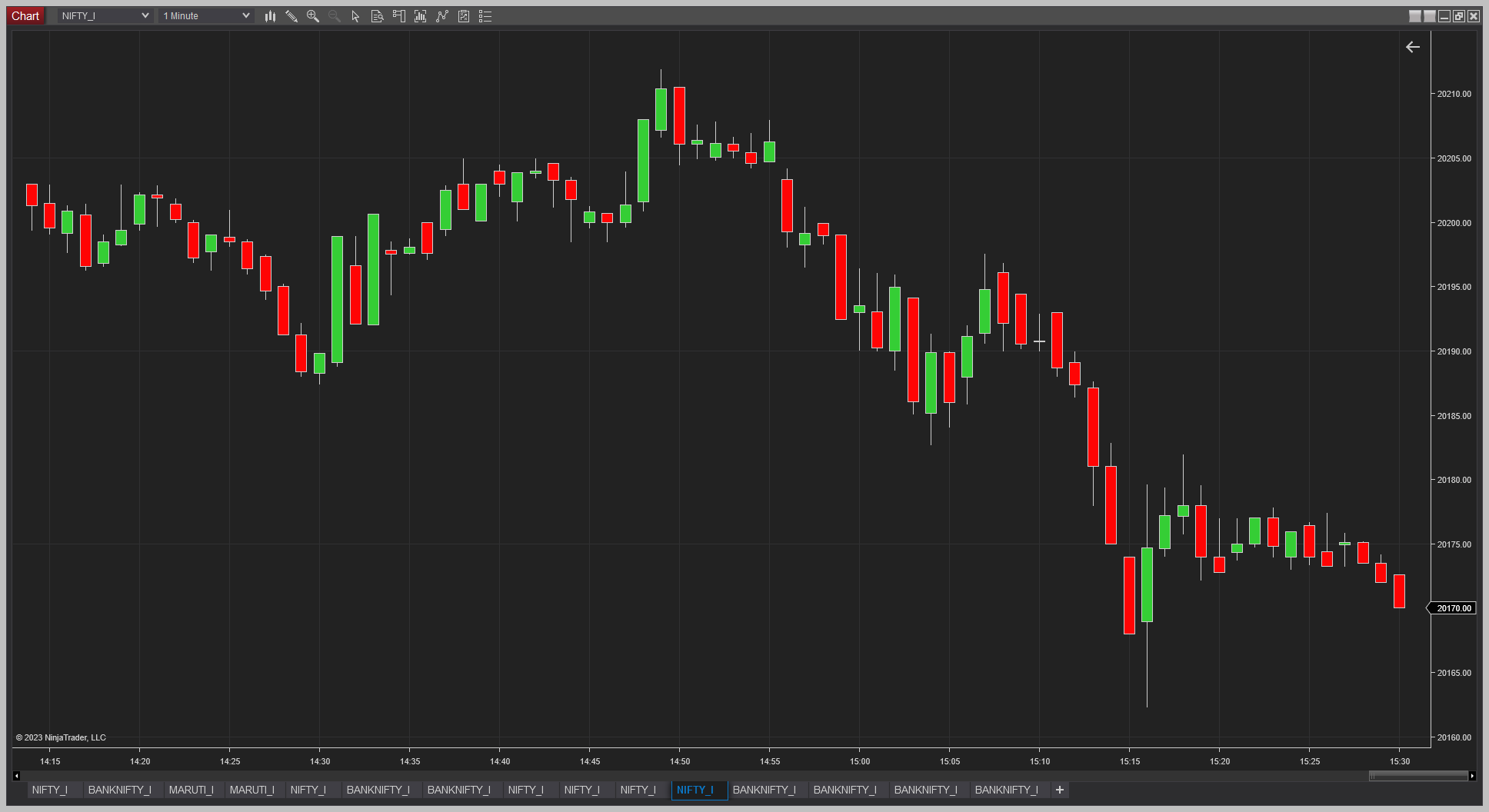 Step 5:- Right-click on the chart and select "Indicators."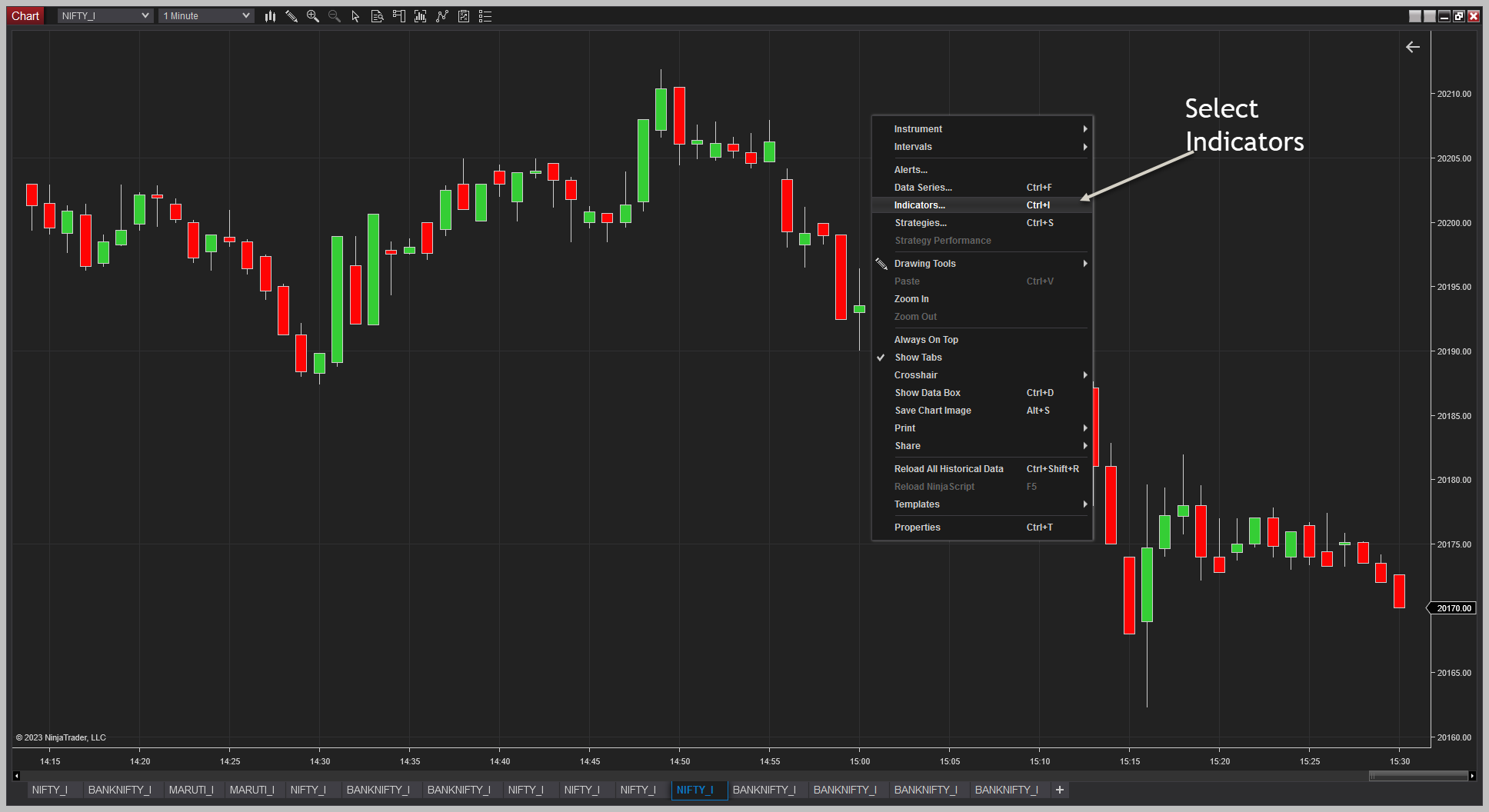 Step 6:- Locate "Accel OI" as the first option, and double-click to load it.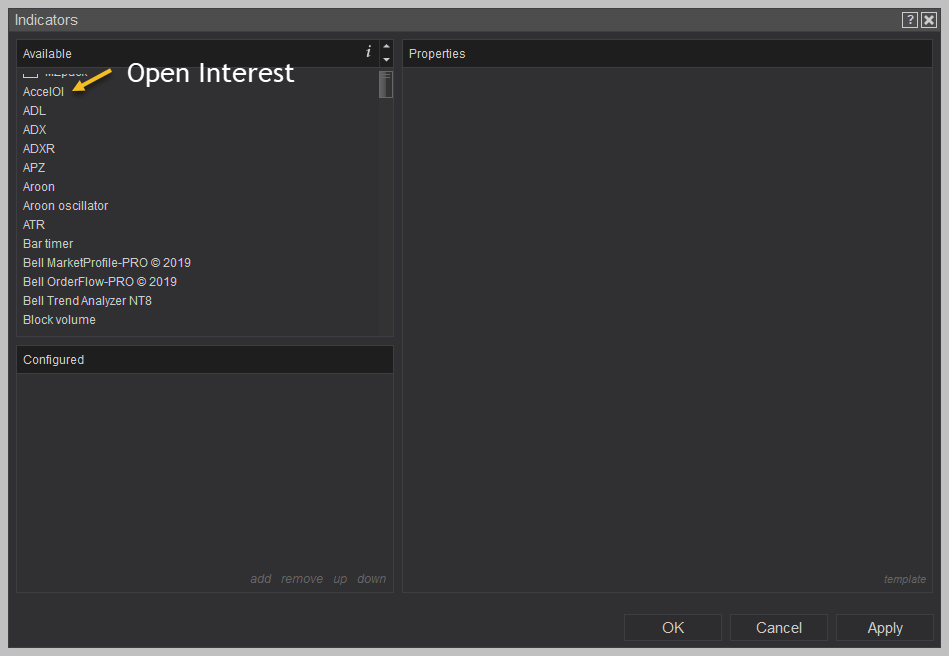 Step 7:- Customize the settings according to your specific requirements.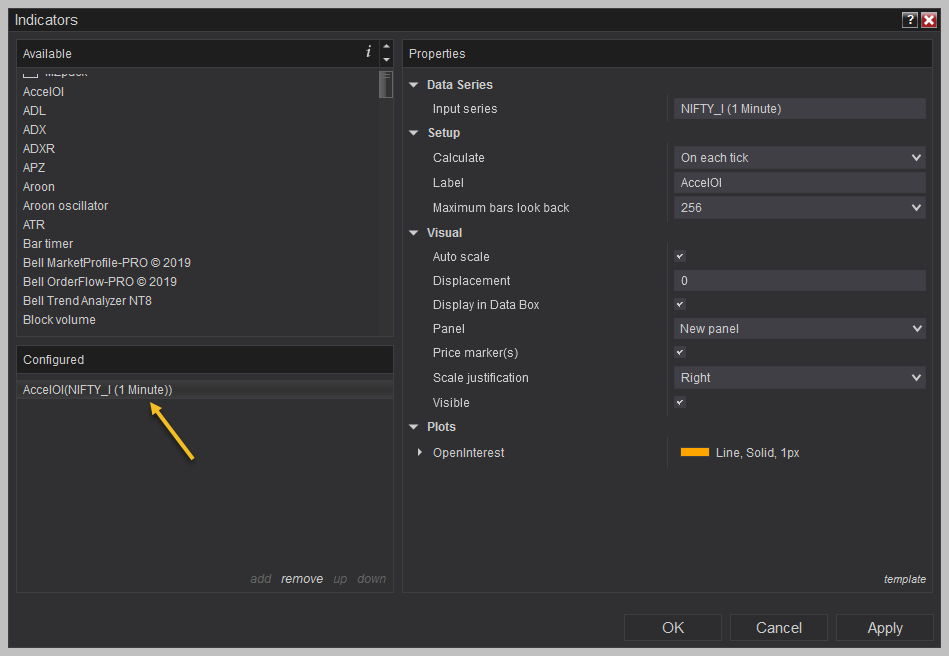 Step 8:- Observe the Open Interest chart integrated seamlessly with the traditional candlestick charts.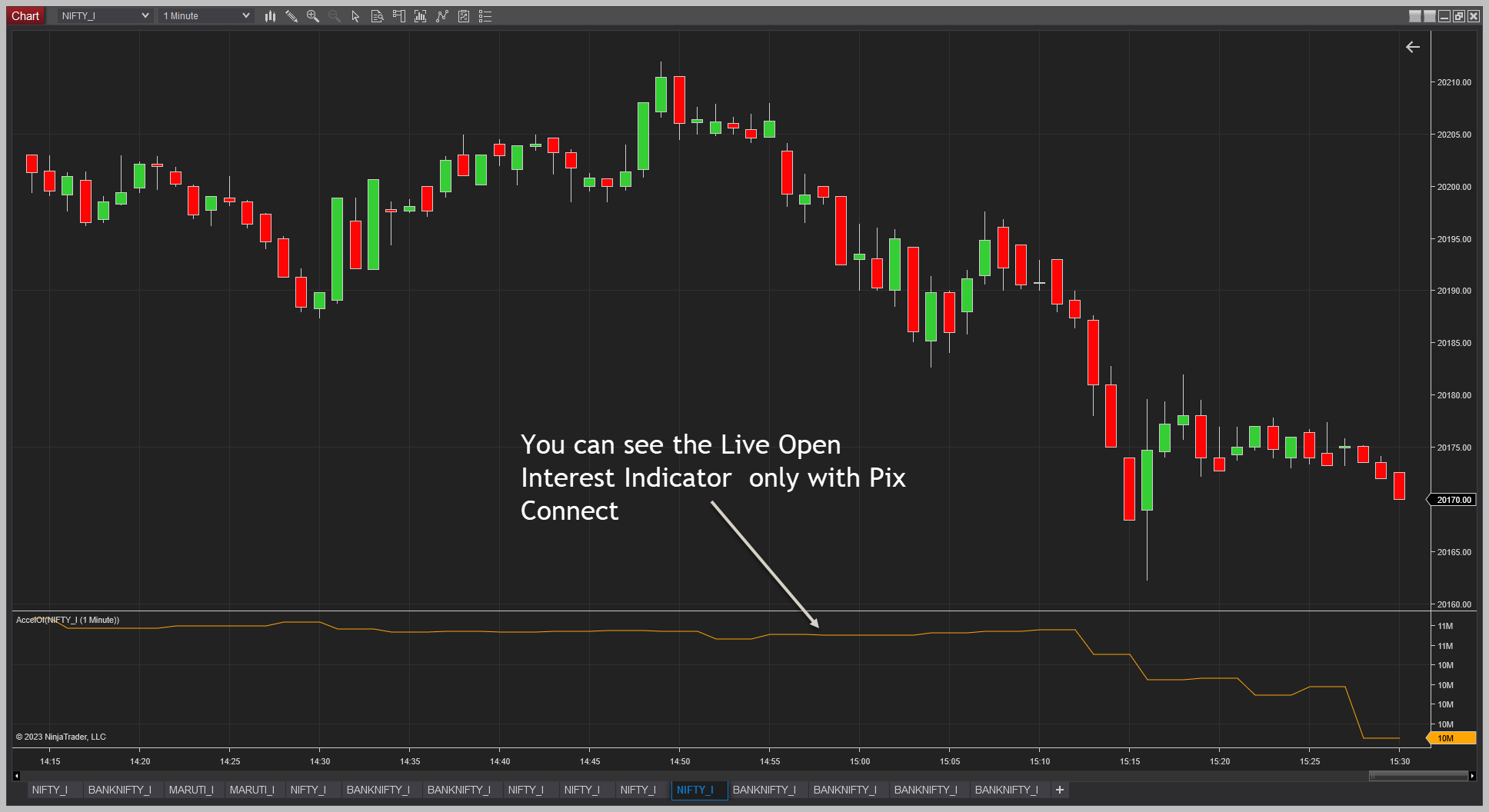 Please note that Open Interest updates are sourced from NSE at 3-minute intervals, ensuring you receive real-time exchange updates.