Intraday End of Day Data ( IEOD ) is too crucial for backtesting purposes, that's why we do provide for all our subscribers at FREE OF COST with REALTIME Data Subscription.

We are updating these data every day within 25 min after the market close (at 3:30 pm) and would be available for download after 4:00 pm for current day data.

Notes:-

Once the subscription is activated, we are allowing the user to download the historical backfill within 90 days

E.g:-

Suppose you subscribed to our real-time data services (Pix Connect) on 1st Mar 2020 and wish to download the 1st March (IEOD 1 Min) data on 2 Jun 2020, our server will not allow it as it crossed the 90-day threshold.

We would like to request all our subscribers to downloads the daily IEOD data on after market hours around 5 pm everyday or a weekly or a monthly basis to avoid data loss.

"We will not be able to assist if you lose this data and cannot download it within 90 days."

Here will show you how to Download those IEOD 1 Min Data using Pix Connect App.

Step 1:- Open Pix Connect Console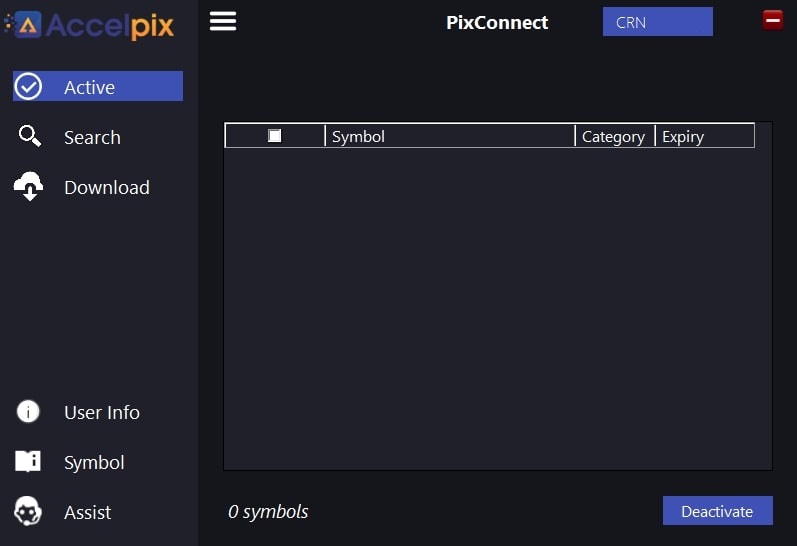 Step 2:- Click on Daily IEOD Option as per the image below.

Here you will get three options

1. Futures (1 Min time frame)

2. Options (1 Min time frame)

3. EOD (Bhav Copy)

Do select as per your need,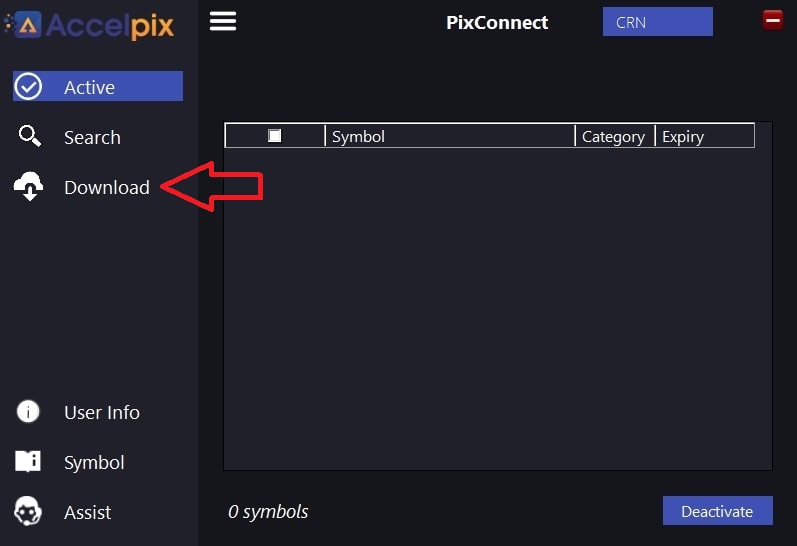 Step 3:- Now Select the Date which you want to Download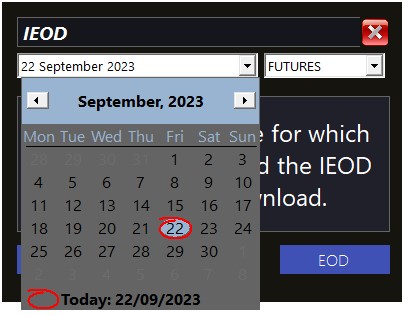 Step 4:- Select the Date and Click on OK to start downloading.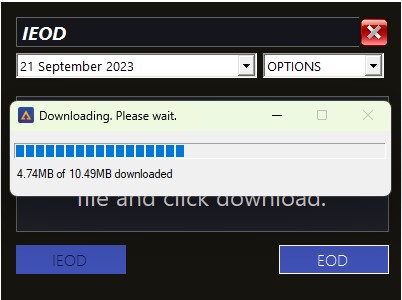 Step 5:- After Downloading these data stored in Accelpix Folder

Please go through this path >> C Drive >> Program File (x86) >> Accelpix >> Pix Connect >> IEOD

Step 6:- Now Open that file and check it once.

The Format of this IEOD 1 min data as below.

Date (yyyymmdd) - Time (hh:mm) - Open - High - Low - Close - Volume and Open Interest

Notes:-

1. These data available from the start date of your realtime data subscription and would allow the same until you are the client of Accelpix.
2. The data would be available for personal and non-commercial use only.

Happy Trading!