PixConnect is a realtime data plugin that you can use with Amibroker and NinjaTrader 8 at the same time with the same data subscription.

Here will show you how to configure PixConnect with your NinjaTrader 8.

Step-1:-

If you have not downloaded and installed NinjaTrader 8, please go to the NinjaTrader website and download the same.

If you have not downloaded and installed the PixConnect Application Please download and install it from the link below.

Step-2:-
After Downloading and Installing both the applications please give the
admin rights.
Now allow both the applications in windows firewall or antivirus exception list >>
Video Help
Step-3:- Open the PixConnect application and enter the CRN number which you have received from the Accelpix Support team.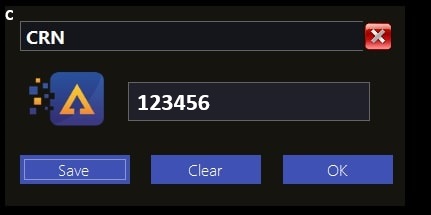 Step 4:-
Now open NinjaTrader 8 and go to the
Connection >> Configure
and Add Accelpix, Double Click on Accelpix.
Set the "Connect on startup" and restart NinjaTrader 8.

Step:- 5:- After restarting NinjaTrader 8, in Control Center please go to the New >> Chart and type instrument name as NIFTY_I ("NIFTY_I" is the continuous Futures format)

If you want to explore more about the symbology please
click here
You can set the Chart Type, Value, and Historical Data Duration under the properties of Data Series.

Now click on OK and Load the chart.

The symbol format is remain the same in Amibroker and NinjaTrader both. So please follow the same and contact our support for any help or clarification.

Happy Trading!